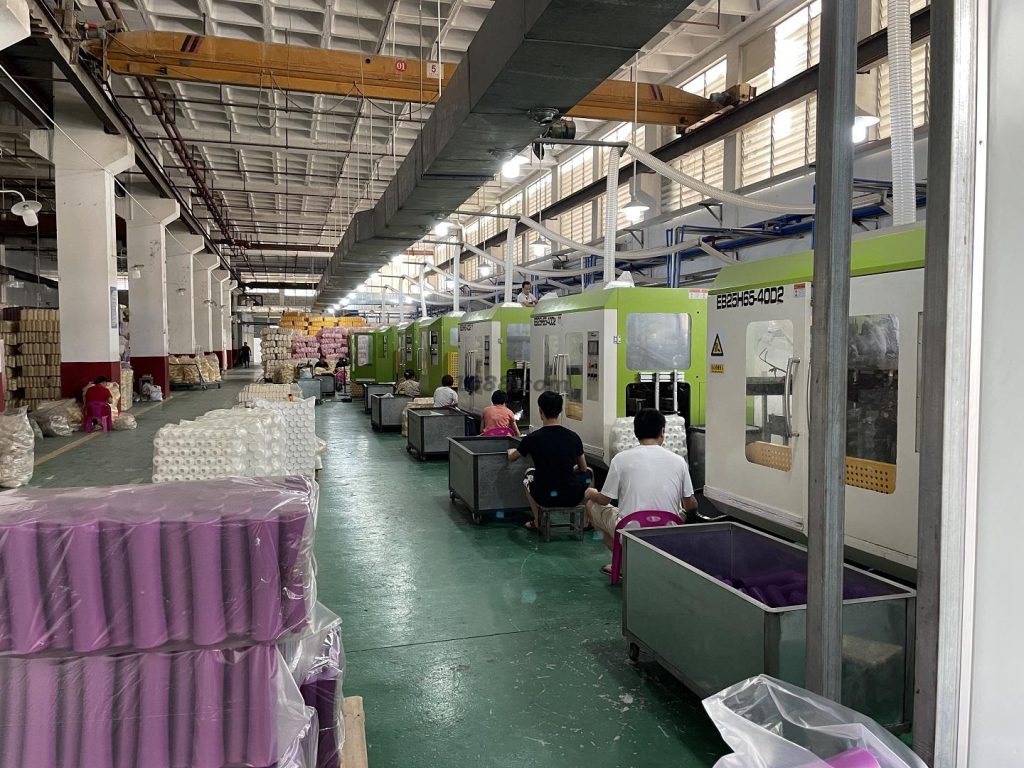 Packaging is our passion
Get To
Know Us.
Founded in 2010, EXCELL Packaging is a leading manufacturer of a wide range of excellent quality bottles and jars made from PET, HDPE, PP, PETG, Glass, Aluminum. The main markets EXCELL Packaging serves are cosmetics, personal care, pharmaceutical, nutritional, and consumer chemical packaging.
With over 1,000 stock molds, a fast turnaround mold department, and 10,000 cubic meters of stock products, we definitely can meet your speed-to-market demands.
We manage the quality well from sampling, raw material purchasing, production, decoration, product testing, packing to final shipment.
We use only brand new and environment-friendly resin. All of our products comply with international quality standards.
Compared with most of our competitors, we have Preform production lines, Silk printing line, Hot stamping line, Caps injection line which makes our price more competitive and the quality can be better control.
We can help with integrating all production steps such as graphic designing, mold making, labeling, printing, water transfer printing, hot stamping or foiling, spraying, frosting, soft-touch finish, Anodized to meet your requirement.
Our goal is to manage the order to the last detail to give you peace of mind then you can focus on promoting your products and service!
"Talking the talk is not good as walking the walk" is our philosophy. Your trust and support will bear mature fruit for our long-standing partnership and our pursuit of perfection.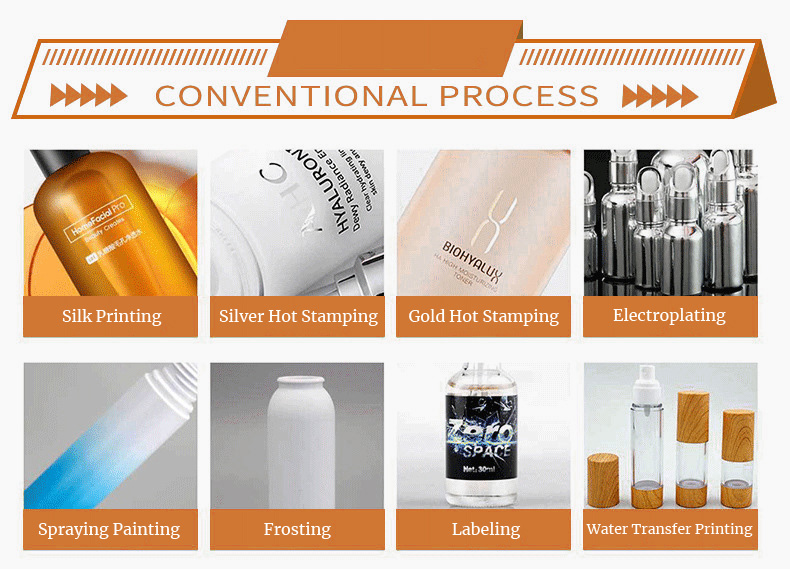 Factory Snapshots
samples exhibition
graphic design
mold department
Mold Stock
PE blowing workshop
PET production workshop
Preform production
PE bottle production
PET BOTTLE production
Small Jar production
Caps production
Silk printing
Hot stamping
Labeling
Sample storage
Warehouse for products in stock
Raw Material-brand new material-PCR-PLA material
Product Test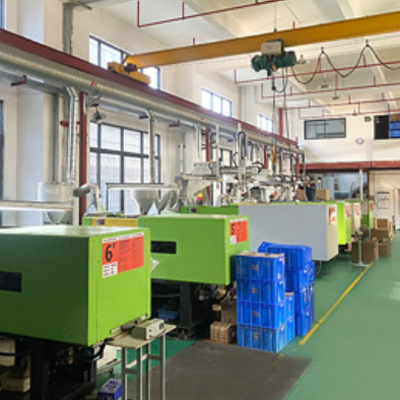 10 semi-automatic & 8 fully automatic PET blowing machines
10 PP&PE blowing machines.
Machines for decorations, such as silk printing machine, hot stamping machine, fully automatic labeling machine
Machines for product testing, such as Color Assessment Cabinet, Torque,Gauge,  Vacuum Leak Tester, Heat Seal Tester
over 1,000 sets ready-to-go molds
small modifications can be made to our mold to get your product done
If not, our professional mold designers who master CAD&Solidworks well can custom your design or just an idea. 
Then our mold makers with rich experience can get the mold ready for production quickly and nicely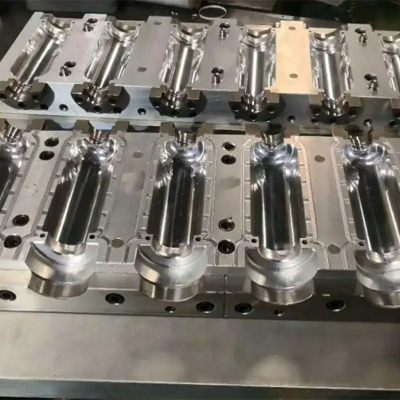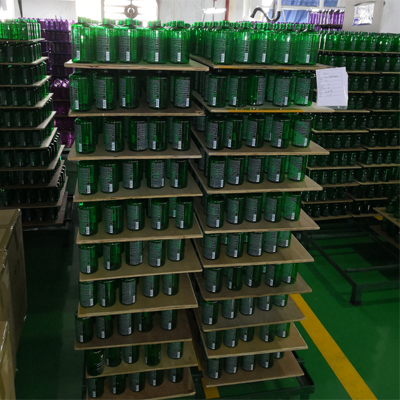 Our technicians  know what it takes to get non-defective bottles.
Production Training is carried out for workers every Monday to make sure that they keep the customers' requirements in mind.
Our employees are very loyal to the company which brings stable productivity and on-time delivery in another way.
Splendid Quality Management
We manage well the quality from sampling,raw material purchasing, production, decoration, product testing, packing, to final shipment.
In addition o having one specific person to be in charge of each step, one project manager is assigned to oversee every order.
Product Testings such as Appearance, Dimensions&Weight,Assembling, Drop test, Vacuum test, Press or Rub test, Heat Seal test, Leakage test, Adhesion test, Closure Torque Test are arranged for each order.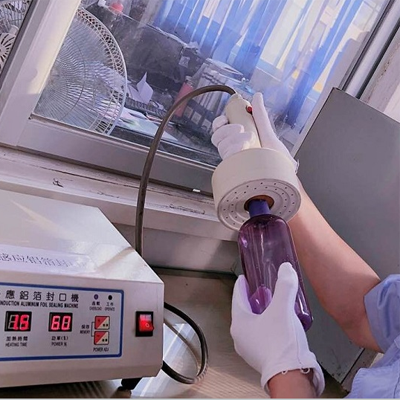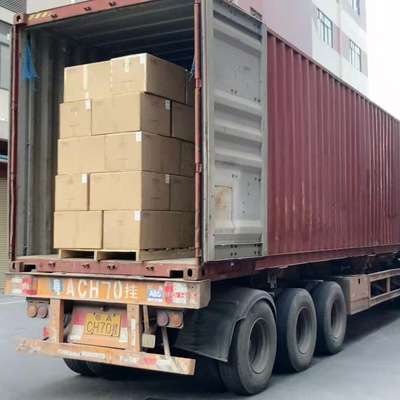 Evolving in the Packaging industry for 11 years, we are very familiar with the whole process and the industry standards.
We are fully capable of providing integrated service from design, mold making, sampling, production,
decorations on-demand to product shipment quick and right for you.
We will manage your order to the last detail giving you peace of mind. So that you can focus on promoting your product and service!
Communication and Responding time are excellent. Email is an official way of communication. However, quick information can be got via WhatsApp, Skype, or Mobile even it is not office hours. 
Willingness to go extra steps and do extra work to fulfill the customer's requirement.
Capable of making good scheduling and foreseeing problems. 
Keep"end customer " in mind all the time to assist customers to win projects. 
Having a vision of long-term cooperation without caring about profit from one or two orders.